New…Day Rocks! New…Day Rocks! Booty-O's have finally arrived and the New Day are here to bring them to legions of happy fans in this exclusive Mattel WWE Elite 3-Pack! Have a closer look at one of the greatest representations of The New Day ever!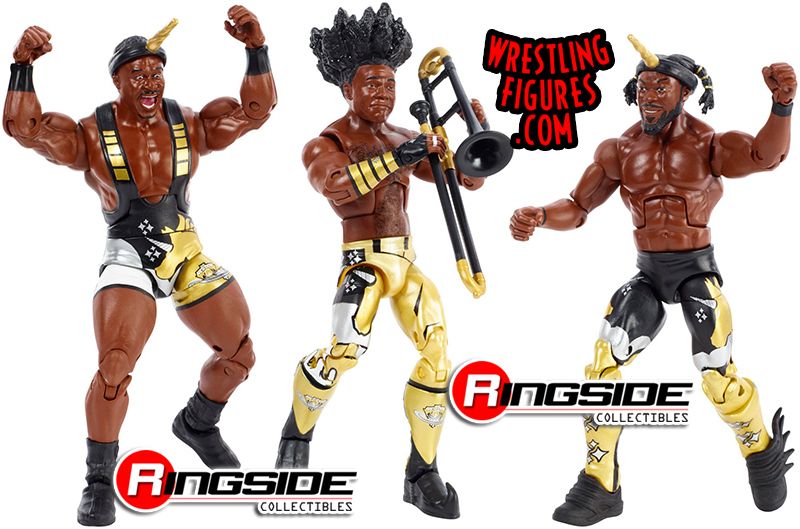 New Day members Big E, Xavier Woods and Kofi Kingston team up together with amazingly detailed ring gear. With Kofi and Big E both wearing black and gold unicorn horns, Woods has wild hair and a crazy look on his face. Their matching ring gear brings more unicorn power to life with black, gold and silver color schemes with Kofi even having molded wing tips on his boots. Along with their specific looks, Woods has Francesca ready to toot on to make sure that the crowd follows along when it's time to sing in favor of the team!
Even more exciting about this three pack than its' Elite articulation and incredible paint application is the highly detailed display packaging it comes in. Shaped like a 'Booty-O's' cereal box, this also opens up to put all three members of the team on display with rainbow coloring and storybook stylings!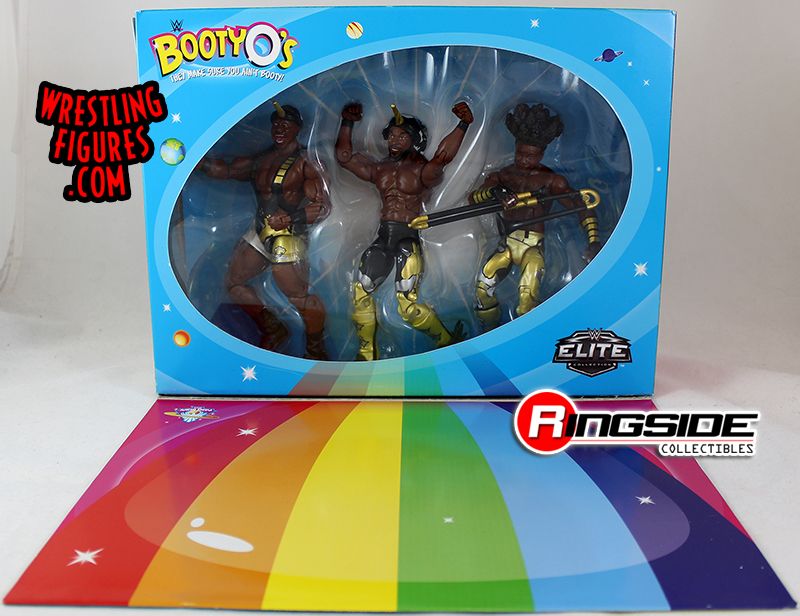 The New Day's 100% positivity is embodied like never before!
To see all Mattel WWE Big E items available click here!
To see all Mattel WWE Kofi Kingston items available click here!
To see all Mattel WWE Xavier Woods items available click here!