Nothing is more EPIC than the action that takes place in a WWE ring. Mattel is now commemorating some of our favorite (and even most shocking!) moments in a brand new Mattel WWE Elite series called WWE Epic Moments! This series will feature two Elite figures and plenty of accessories from wild and memorable events that took place in WWE. Even better, Mattel will be starting the series with a bang by featuring The Hardy Boyz return at WrestleMania 33 and the unforgettable bromance of Kevin Owens and Chris Jericho!
When the Hardy Boyz returned to the WWE, the entire world was shocked. As Matt Hardy called for fans to 'DELETE' down the entrance ramp, Jeff Hardy basked in the glory of returning to the stage where he was once arguably the biggest WWE Superstar on the roster. Now that the Hardy renaissance is in full effect, fans will be treated to 'return' versions of Matt and Jeff Hardy, complete with ladder and Raw Tag Team Championship accessories from their stunning win!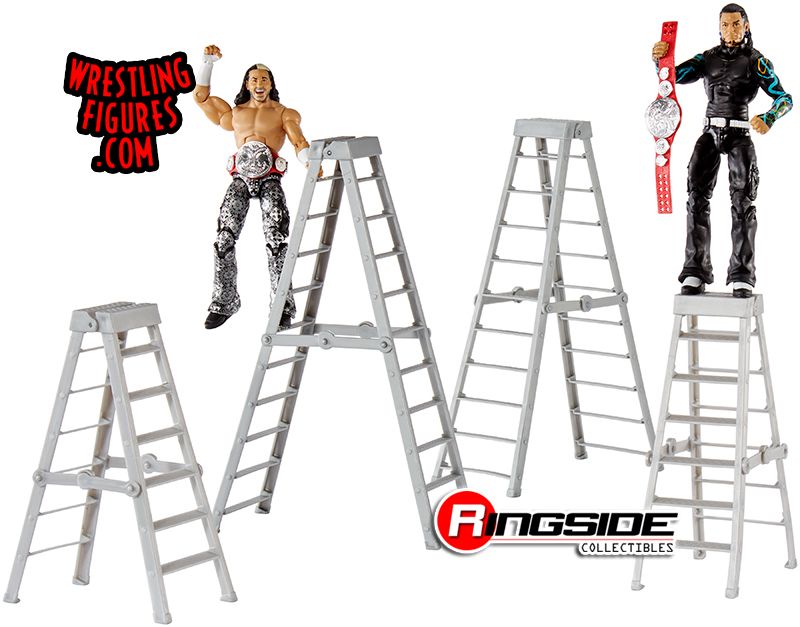 Over the summer, no one enjoyed each other's company like Chris Jericho and Kevin Owens as their 'bromance' blossomed for all to see. This came to a head with their 'Festival of Friendship' event which featured the two unlikely pals declaring their love for each other as they bragged and boasted about their WWE Universal Championship and WWE United States Championship wins. Both of these titles are included as accessories along with a 'Festival of Friendship' sign, television accessory, trophy and stand, their version of 'The Creation of Adam', microphones, clothing accessories and of course, the 'List of Jericho'. Now fans can recreate their 'friendly' pairing over and over again.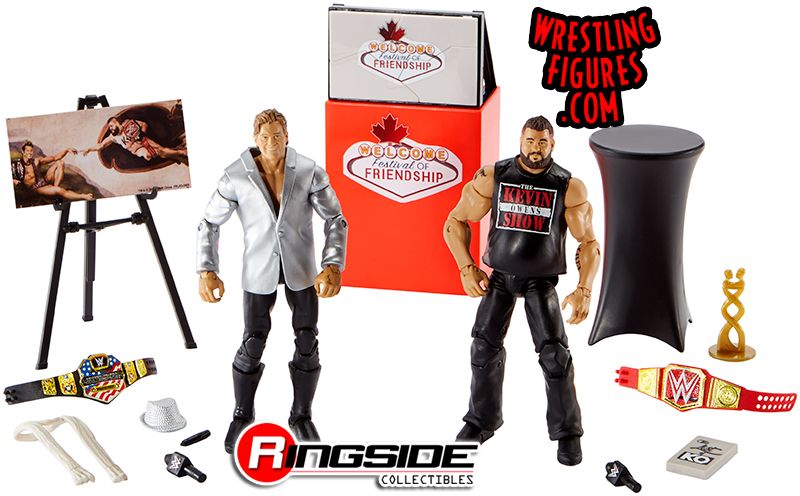 While these are both explosive first sets in the line, this is likely to set an amazing precedent for more Mattel WWE Epic Moments figures to come!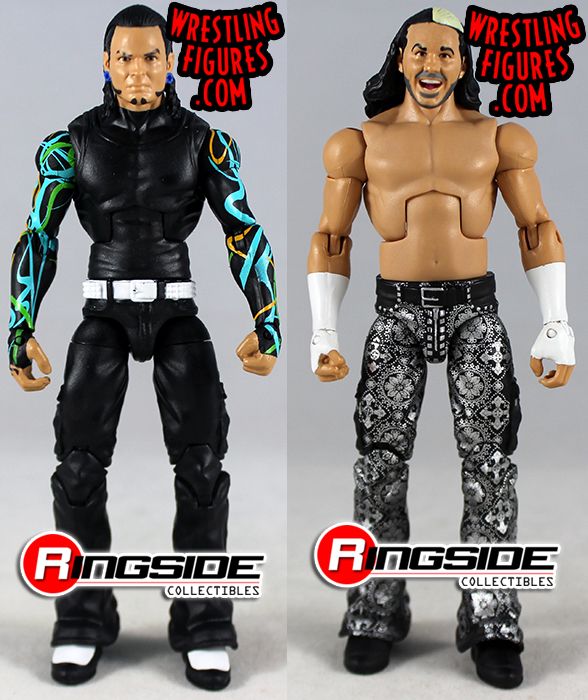 To see all Mattel WWE Chris Jericho items available click here!
To see all Mattel WWE Jeff Hardy items available click here!
To see all Mattel WWE Kevin Owens items available click here!
To see all Mattel WWE Matt Hardy items available click here!