By Robert Mulrenin
Do you see the fire in the eyes of Ember Moon? You will when her Mattel WWE Elite wrestling action figure is released!
Ember Moon has wowed the entire WWE Universe with her wild looks as a part of the NXT brand for years and will finally enter the Mattel WWE line with an Elite figure. The figure will include her signature physique and intense, red eyes, but it will also include removable entrance gear, including hood and face wrap. As fans excitedly wait for Ember Moon to be released, they speculate as to which line that will happen in. Until then, check out the first released image of Ember!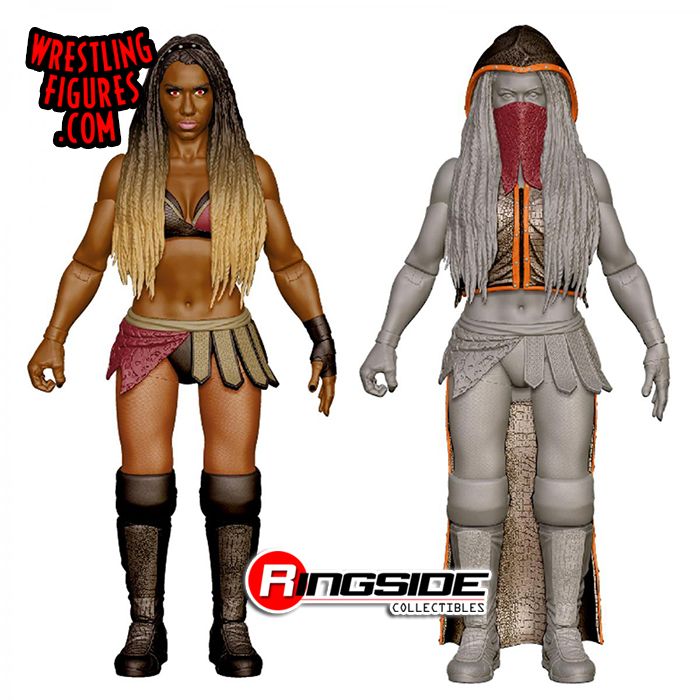 To see all Mattel WWE NXT Ember Moon items available click here!