Mattel has done it again by providing a small-but-detailed set of wrestling figures that throw back to a retro style! The Mattel WWE MUSCLE Figures have legendary names included and are extremely collectible, both in size and look. The set includes:
 Million Dollar Man
Sgt. Slaughter
Jim Duggan
Ric Flair
Iron Sheik
"Mean" Gene Okerlund
Roddy Piper
Andre the Giant
Macho Man Randy Savage
Jake 'The Snake' Roberts
The Ultimate Warrior
Junkyard Dog
The exciting thing about the MUSCLE Series is it is currently easy to collect each WWE Legend in their entirety. As the collection grows, the possibilities are endless, not just with Legends, but with modern WWE Superstars like Seth Rollins, Roman Reigns, Bobby Lashley and AJ Styles! Daniel Bryan would be another great fit in a continuation of the series along with more Legends like Sting, Hulk Hogan and even Triple H. Check out images below!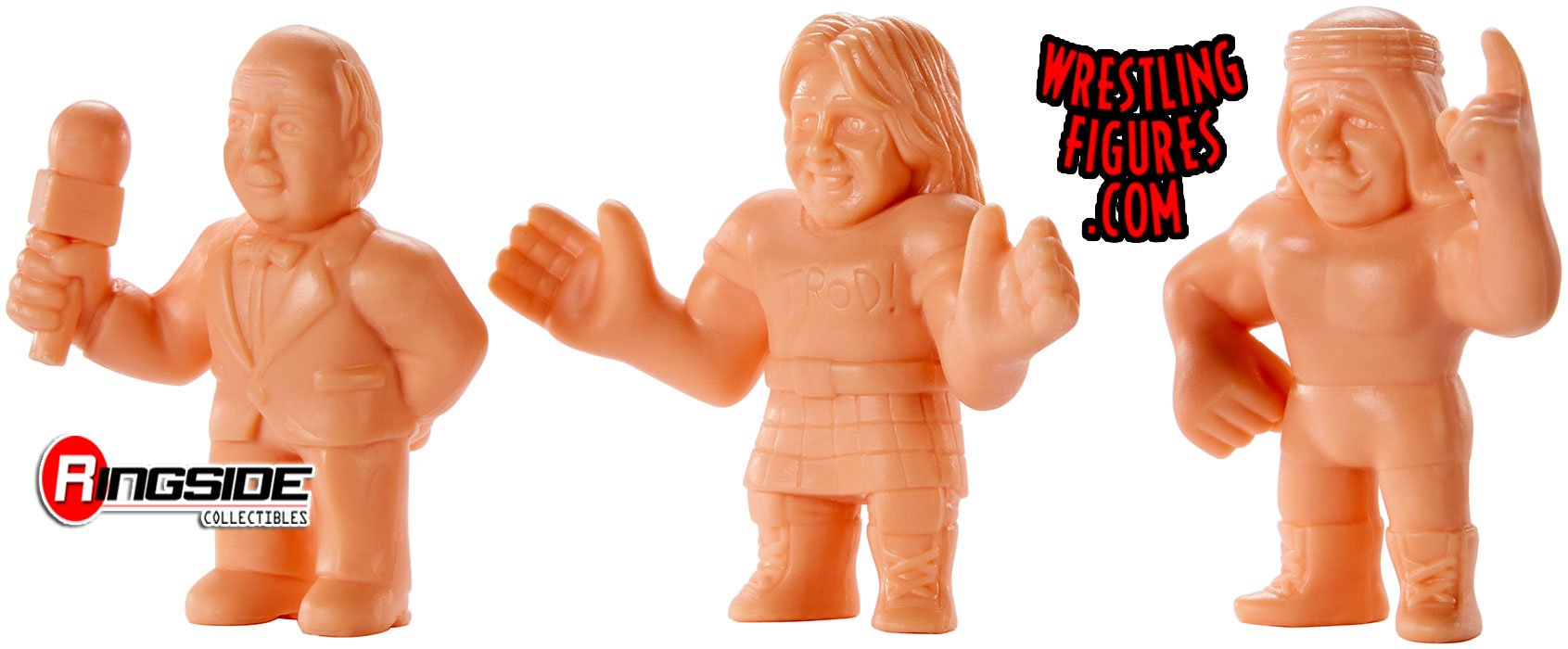 To see all Mattel WWE MUSCLE items available click here!