Wrestling fans have seen it many times over the years. Opponents can't seem to end their grudges with each other, looking for different styles of matches to have complete and total finality and end their feuds once and for all. No match has ever offered that quite like a Casket Match. Ringside Collectibles offers the exclusive Casket Playset, complete with accessories that are perfect for burying battling opponents once and for all.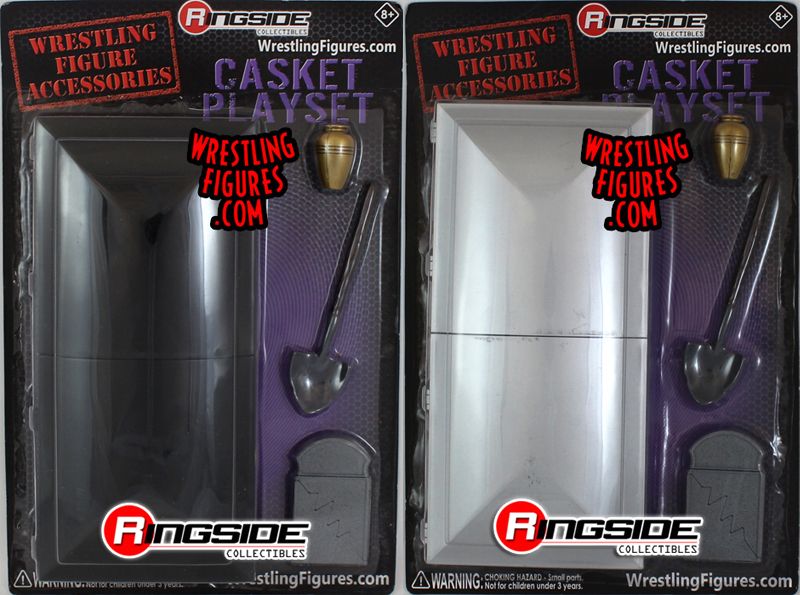 Coming in both black and silver colors, the playset includes a casket, shovel, breakable tombstone and an urn for those mystifying competitors.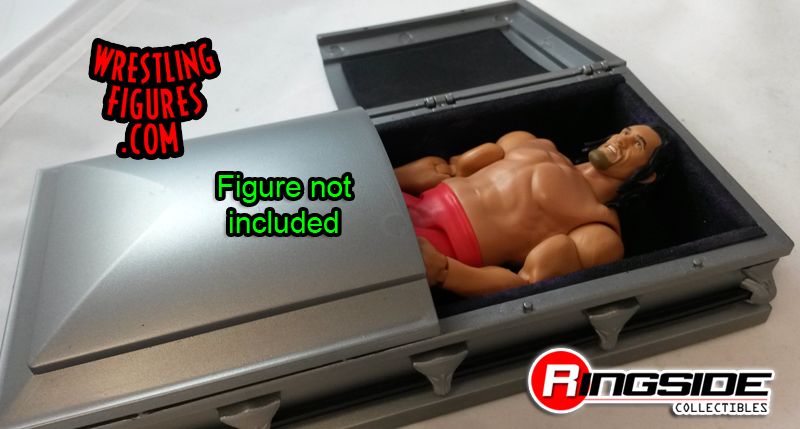 The casket fits even the largest competitors, so Superstars from Hornswoggle to The Great Khali can meet their doom at the hands of a worthy opponent. Both doors open and close and the inside includes a a 'real feel' material!
Finally, fans can create their own world of darkness when using their wrestling figures. If the morbid is less their style, a good old fashioned fight with these items can take place as well, just like Stone Cold and The Rock and many that have faced off before them!
A Ringside Collectibles Exclusive Casket Playset is the perfect item for an collector looking to help their defeated figures rest…in…peace.
To see all available styles of Ringside Collectibles Exclusive Casket Playset click here!
To see all available Ringside Collectibles Exclusive Accessories click here!