To expand the global, powerful presence of the WWE, 'The Game' Triple H dreamed up the idea of a WWE United Kingdom Tournament that would crown the first ever WWE UK Champion. With an amazing setup of matches featuring UK standouts, ultimately Pete Dunne and Tyler Bate proved they belonged at the top of the pile…with Tyler Bate proving triumphant!
After winning it all, Bate was crowned the first ever WWE United Kingdom Champion…a call back to the days of the WWE European Champion, reinventing it with more prestige and a more specifically-located crop of talent, among them the fresh faced champ. Carrying the gold cannot be compared to, but possibly the next best prize for Tyler Bate in winning is the release of his Mattel WWE Elite Exclusive!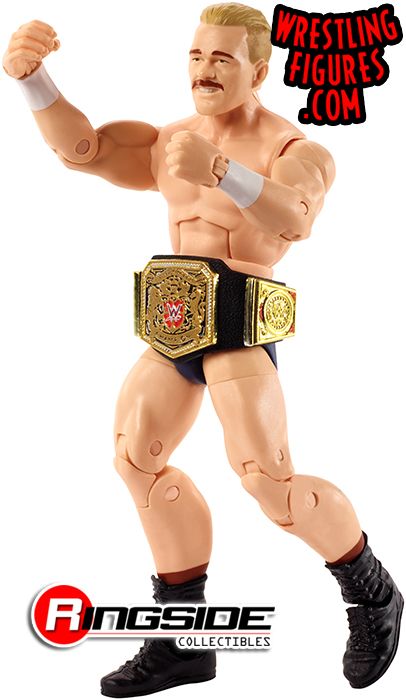 With the gold around his waist, he also has a confident smile and is ring-ready for any and all takers. His future no doubt includes appearances on the main roster so this is the perfect Mattel WWE Elite to have him start competing in matches with your own roster of wrestling figures!
A bright and shining adventure on the horizon for Tyler Bate is a given, but in the meantime a treasured accomplishment he can consider is his first ever Mattel WWE Elite figure treatment being an exclusive.
To see all Mattel WWE Tyler Bate items available click here!