It's impossible to break the brotherhood of The Shield, but not impossible to become a part of it thanks to Kurt Angle in this Mattel WWE Ringside Collectibles Exclusive – now in stock! Kurt Angle knuckles up and joins The Shield for this exclusive figure.
When he joined up with The Shield, the entire crew utilized Kurt Angle to teach some unforgettable lessons to hard headed, evil WWE Superstars. With his Olympic sensibilities, Angle brought a veteran presence to The Shield that was not often felt previously. When the team up ended and the crew went their separate ways, the mark had been made as Angle became an unforgettable part of the group. Now thanks to Mattel, WWE and Ringside Collectibles, that's commemorated with a spot on figure. Including Shield ring gear and wall accessories, this version of Angle can team up with your Shield figures at any time! Check out images below: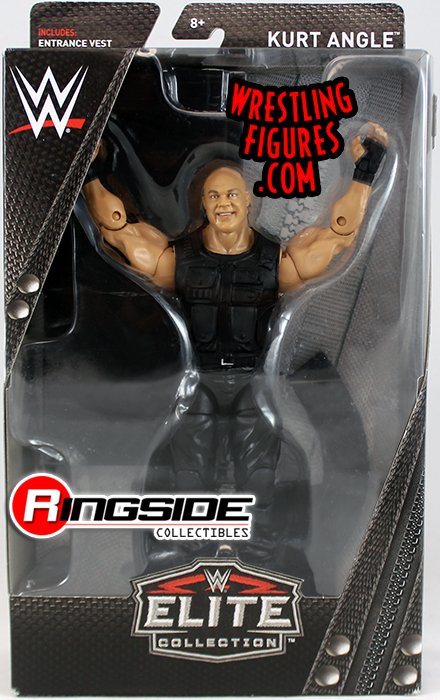 To see all Mattel WWE Kurt Angle items available click here!