Since coming up to the main WWE roster, Kairi Sane has proven that she was not a flash in the pan during her time in NXT. With an intense look and an unparalleled energy, she is ready for any challenges as she teams with Asuka as a member of 'The Kabuki Warriors'. Her wild ring gear and entrance outfits would make for the perfect addition to the Mattel WWE line as we await her debut figure. As seen above, her typical look to the ring has featured an elaborate, sailor-style entrance. This would be the perfect look to establish her as a Mattel WWE Elite wrestling figure as the accessories, including the entrance coat and hat, would be incredibly detailed.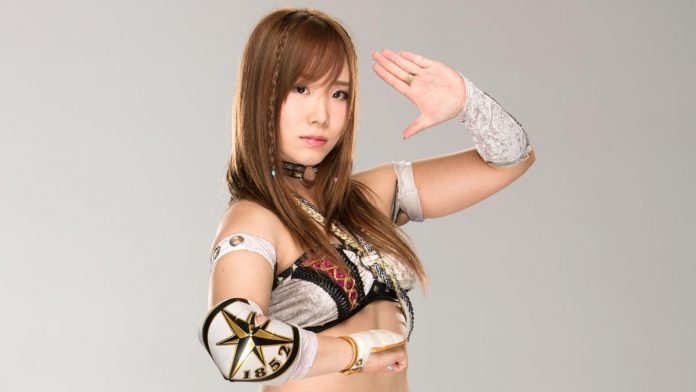 Perhaps another look that could be showcased would be Sane's Mae Young Classic look…at times worn in NXT, but featuring more of the nautical theme and excellently featuring detailed ring trunks and top. Her elbow pads would also have great design and detail.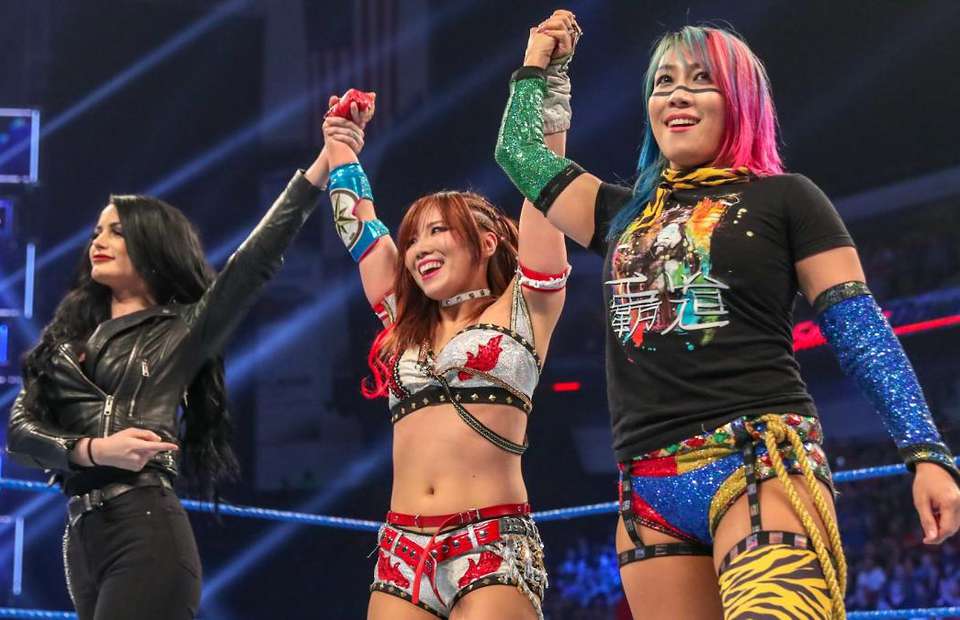 Certainly the best possible look for Sane would be her red, silver and blue ring gear next to Paige and Asuka as a member of the Kabuki Warriors. This would feature hair coloring based on one of her looks, and could be featured in a Battle Packs set with Asuka as they get ready for action. Time will tell as to when we will see Kairi Sane in the line, but chances are it will be sooner rather than later!

To see all Mattel WWE Kairi Sane items available click here!