For years, fans have been speculating about whether or not Kurt Angle would ever return to the WWE. Finally, it looks as though the American Hero will make his return to the company with an induction into the WWE Hall of Fame. Because of this, it's very likely that a Kurt Angle Mattel WWE figure will be close behind. Wrestling figure fans will now speculate as to what Angle's debut figure will be, with loads of different looks available.
A staple of the 'Attitude Era' and beyond, Angle is considered by some to be one of the greatest wrestlers of all time. His debut in the WWE shocked the world and proved his athletic capabilities almost immediately. After wrestling with a 'broken freakin' neck,' he became the first ever 'Eurocontinental Champion,' carrying both the European and Intercontinental championships at once. This was certainly a time that fans would remember Kurt from as he was unstoppable. WIth both championship titles included, it would create a defining look in Kurt's career.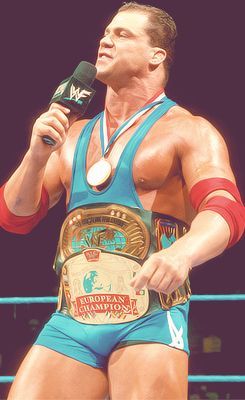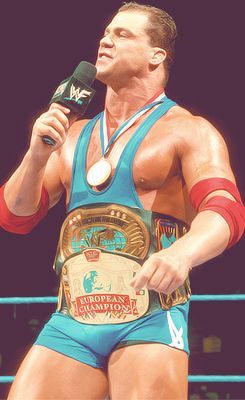 Perhaps one of the most memorable aspects of Kurt Angle's look are his olympic gold medals. He wore these proudly to the ring on almost every occasion, and no Mattel WWE Kurt Angle would be complete without them. From the beginning of his professional wrestling career to the end, these could always be found around his neck. Angle also became one of the most athletic WWE Champions of all time, sporting the Late 90's rounded WWE Championship proudly after winning it. He also carried the WWE Undisputed Championship, so he has no shortage of accolades that would make for great accessories.
Angle did take his time in a WWE ring extremely seriously, and showed off athletic prowess and an incredible physique on more than one occasion. With many different singlets, they always featured American, red white and blue style designs.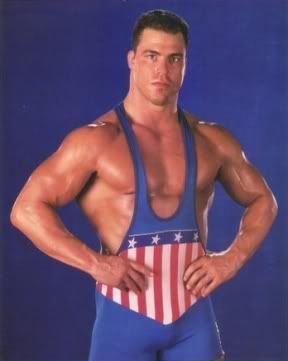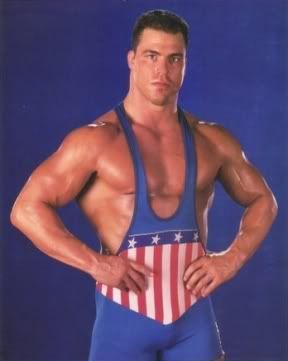 One of the biggest questions not only regarding Kurt Angle's return but his upcoming Mattel WWE figures is whether or not his modern day looks will be featured, and whether or not he will participate in a match that shows them to the world. After successfully wrestling for a decade beyond WWE, Angle still is considered one of the top professional wrestlers in the business. His now trademark bald head has become as necessary as his gold medals in remembering Angle, and his singlets have matured and become more intense over the years as he has seemingly only become more powerful.
Whether Angle will wrestle in the WWE remains to be seen, but with his WWE Hall of Fame induction, it is extremely likely that both a newer look and a classic look for your Olympic hero will be coming sooner rather than later. It's true…it's DAMN true!
To see all Mattel WWE Kurt Angle items available click here!