The 'Four Horsewomen' have been running their mouths and backing it up since joining the WWE NXT brand as Marina Shafir and Jessamyn Duke, friends of Ronda Rousey and Shayna Baszler, create new levels of intensity as they battle the women's division.
With Ronda Rousey making an intense impact on the WWE roster, it's only a matter of time before the other members of the Four Horsewomen crew will follow her influence. Shafir and Duke have stepped into the ring and crushed opponents and also assisted Baszler as she has made runs with the NXT Women's Championship.
A Mattel WWE Shafir and Duke would make a perfect debut in the Mattel WWE Battle Packs series featuring their assisting looks that have 'Let's Play' and 'Let's Fight' shirts paired with athletic pants. 
As they accompany Shayna Baszler, they definitely could step into the ring and hit hard at any time and could dominate as a tag team force in your wrestling figure collection. Individual figures in the WWE Series line could be perfectly featured with these same looks.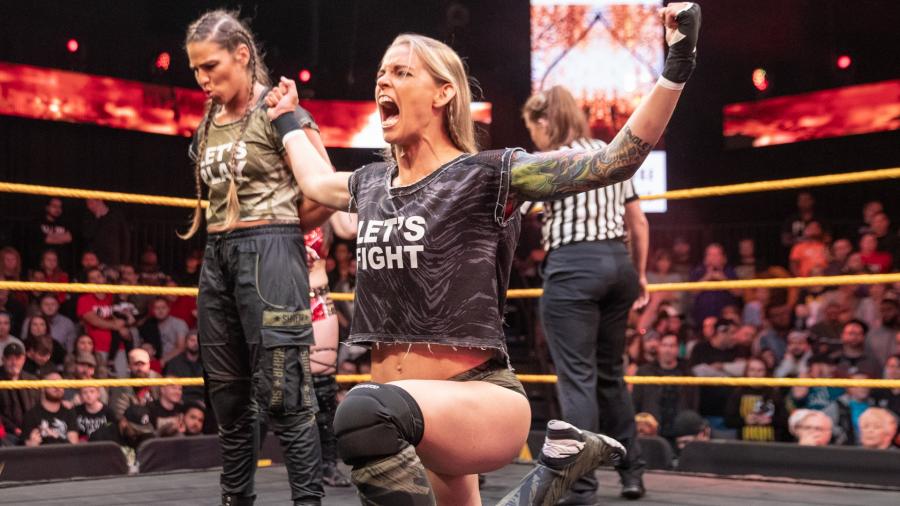 Shafir and Duke have since continued to dominate and adjust their looks so Mattel WWE Elite figures of them both should feature their enhanced ring gear and accurate tattoos. With cargo pants and ring trunks, they're also geared up with knee pads and sporting ring boots. 
As the Four Horsewomen continue to hit harder than ever, when they arrive in the Mattel WWE line they will kick ass. Time will tell if we see Ronda Rousey, Jessamyn Duke, Marina Shafir and Shayna Baszler in the ring at once as one of the most intense forces of all time!
To see all Mattel WWE Jessamyn Duke items available click here!
To see all Mattel WWE Marina Shafir items available click here!