The throwback has arrived like never before with the Mattel WWE Retro Ring! Check out this ring, based on the old school rings of wrestling action figures of your parents' childhood!
Fans have enjoyed Mattel's return to the wrestling figures of old as they release the Mattel WWE Retro Series, complete with stylized versions of everyone's favorite WWE Superstars and Legends that have specific action moves that reflect their real life moveset! Now, wrestling figure collectors and fans everywhere can bring the action to a ring based on an original WWE ring from an original toy line.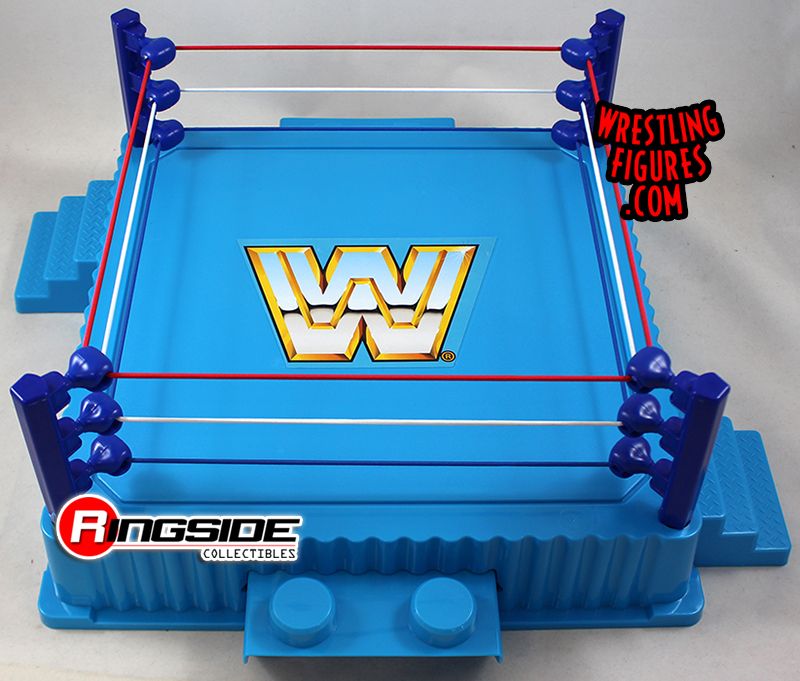 This blue ring has pro-tension ropes, turnbuckles, steps and table inserts to maximize play. It's given the 'WWE Legends' seal of approval with the classic metallic gold logo smack dab in the center.
Whether you're looking to create your very own old-school brand or just give some unique yet vintage flavor to your modern day action, the ring let's you carry out any retro match you could possibly imagine!
To see all Mattel WWE Retro figures available click here!
To see all Mattel WWE Rings and Playsets available click here!