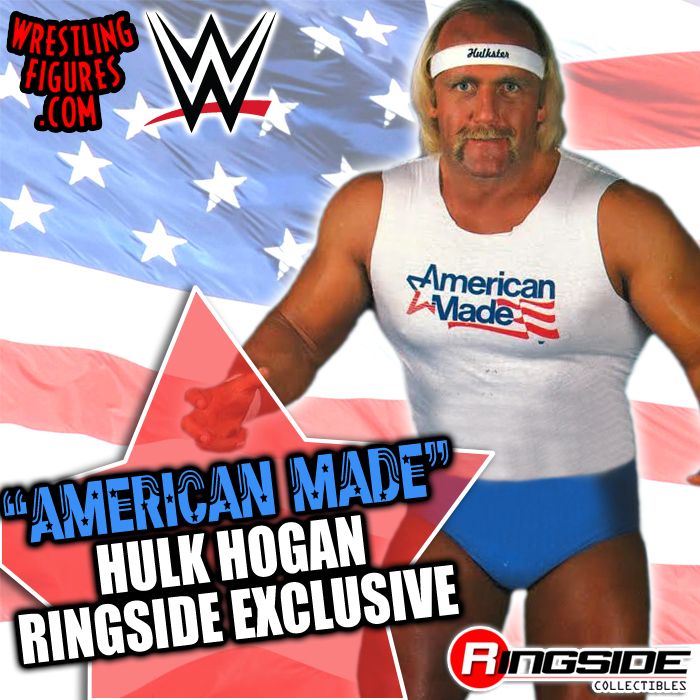 Get ready to run wild, Hulkamaniacs! Hulk Hogan has been announced as the next Mattel WWE Ringside Collectibles Exclusive! The 'American Made' version of Hulk Hogan will come with a bandana, white 'American Made' shirt, new headsculpt and removable chain accessory!
This is a classic Hulk Hogan look, showcasing a man who is truly 'American Made' and giving Hulk Hogan fans everywhere a chance to own a version of the Hulkster that was extremely popular. The figure is expected for release exclusively at WrestlingFigures.com sometime in the middle of 2015.
See images of the Mattel WWE Ringside Collectibles Exclusive American Made Hulk Hogan below!