Do you hear that, fellow bros? It's the sound of Matt Riddle – the self-proclaimed 'King of Bros' – winning matches and taking the NXT brand by storm. Since leaving mixed martial arts behind, Riddle has become the talk of the wrestling world, winning matches on the independent scene before joining the NXT brand and making a splash like never before. With MMA-inspired ring gear, it's only a matter of time before Riddle becomes one of the most sought after Mattel WWE figures!
With his debut suit and tie being the first step to an NXT 'takeover' of sorts, Riddle looked sharp and spiced it up with a sick fitted cap. Because of this, it wouldn't be unlikely that a wrestling figure version of Riddle after signing with NXT would be something that fans could want in their collection. Bringing the style and look that no other 'bro' has, this would be a great first look before getting into his ring gear.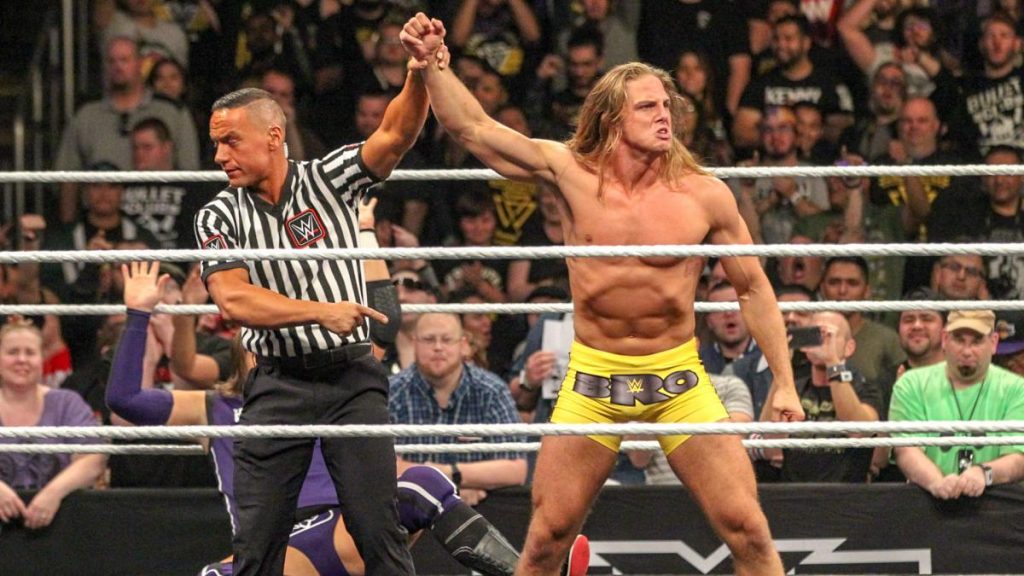 Riddle tends to stick to yellow looks and clothing, often wearing a fitted yellow track jacket that accompanies his ring gear. He has since worn gear featuring 'BRO' in the front custom made to reflect his personality. This is usually a tight trunks style that is perfect to call back to his UFC and MMA battling days.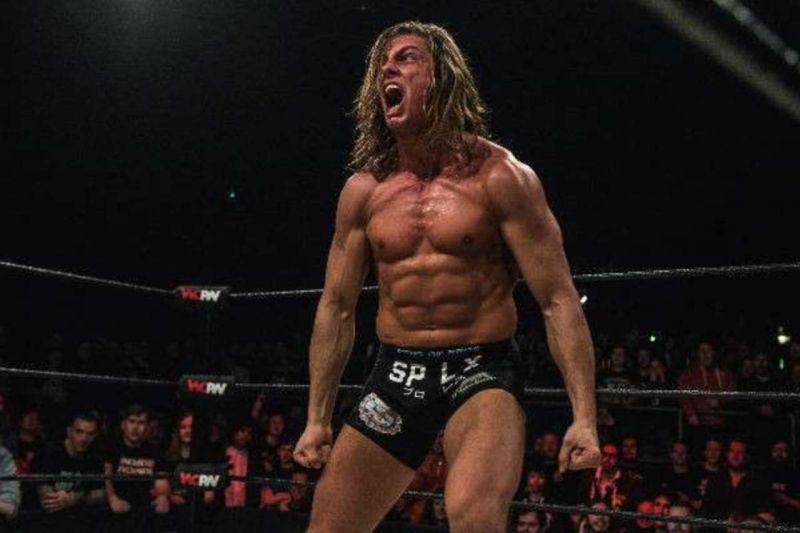 Also worthy and of note are Riddle's trunks during his run in the independent scene which closely match his current NXT trunks, and his incredible physique. With one of the more notably ripped physiques on the roster, Riddle will have to feature a wrestling action figure mold that reflects this or his figure will be done no justice.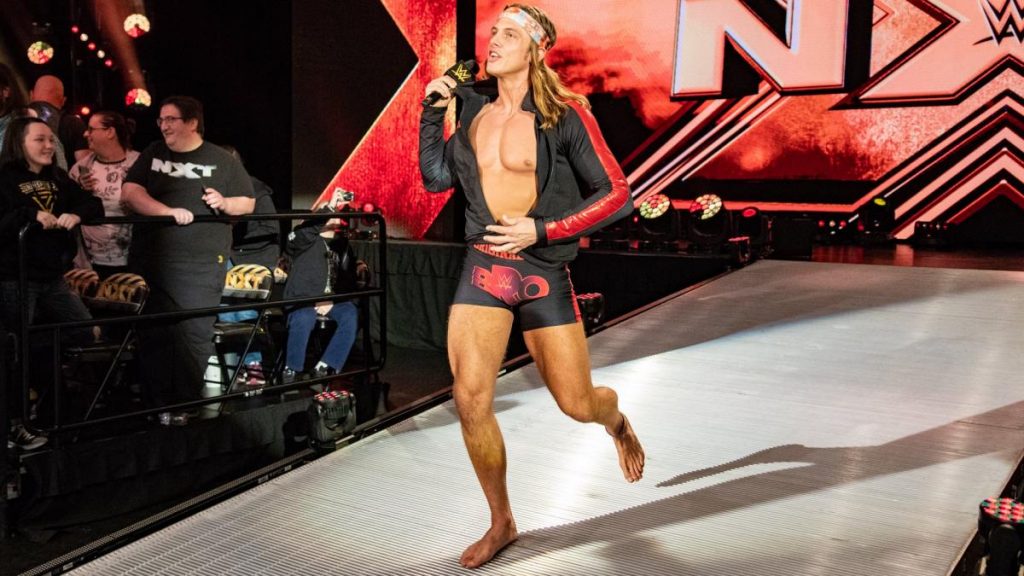 Now that he has cemented his place in NXT, Riddle has mixed up his look about, branching out to looks like the red and black style above. He has also worn headbands and at times performed barefoot in the ring, so his figure could reflect those details as well. Since there is definitely a barefoot Mattel WWE mold, a barefoot Matt Riddle would be the ultimate 'bro' figure! As we wait for the debut NXT Matt Riddle figure to debut, his dominance in NXT will keep the entire WWE Universe entertained.
To see all Mattel WWE NXT Matt Riddle items available click here!