Attitude and sass don't even begin to describe the energy that Bianca Belair brings to the NXT ring. Fans are treated (or annoyed) by confidence and incredible athletic ability that she brings to each and every match. With her unique, long ponytail she is immediately very noticeable. She also sports noticeable ring gear that would be perfect for a Mattel WWE figure!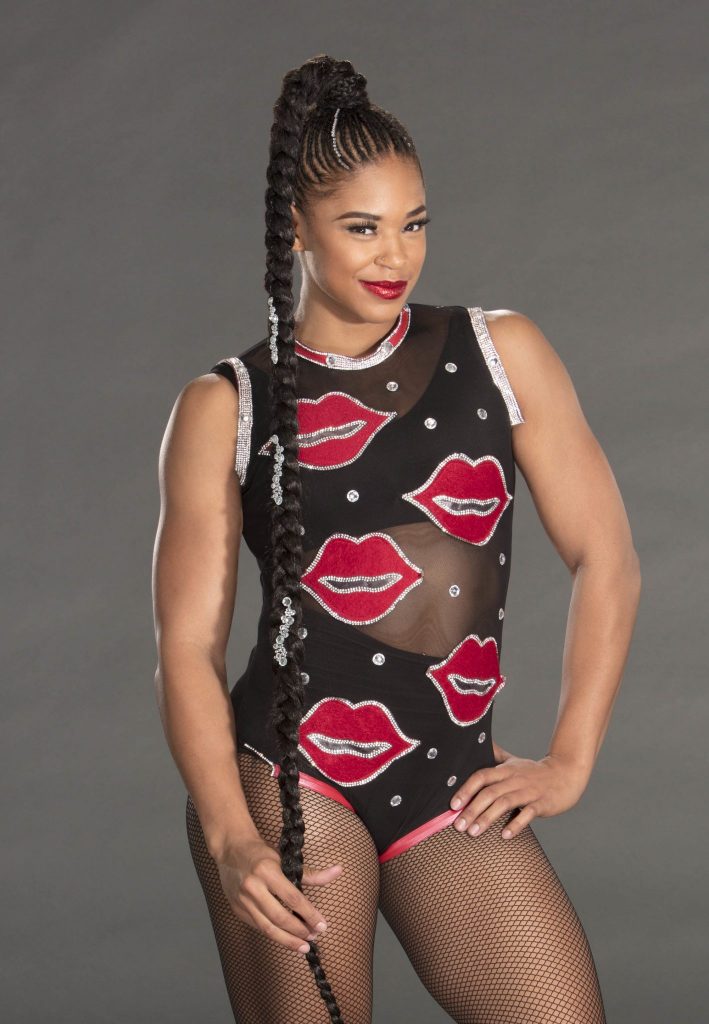 She sometimes uses her ponytail to turn the tides of the match, but it isn't the only thing recognizable about her. Her singlet ring gear has featured lipstick kisses, which would be perfect for a Mattel WWE NXT wrestling action figure design. With her wicked smile, her first time in the line headsculpt would be recognizable as well.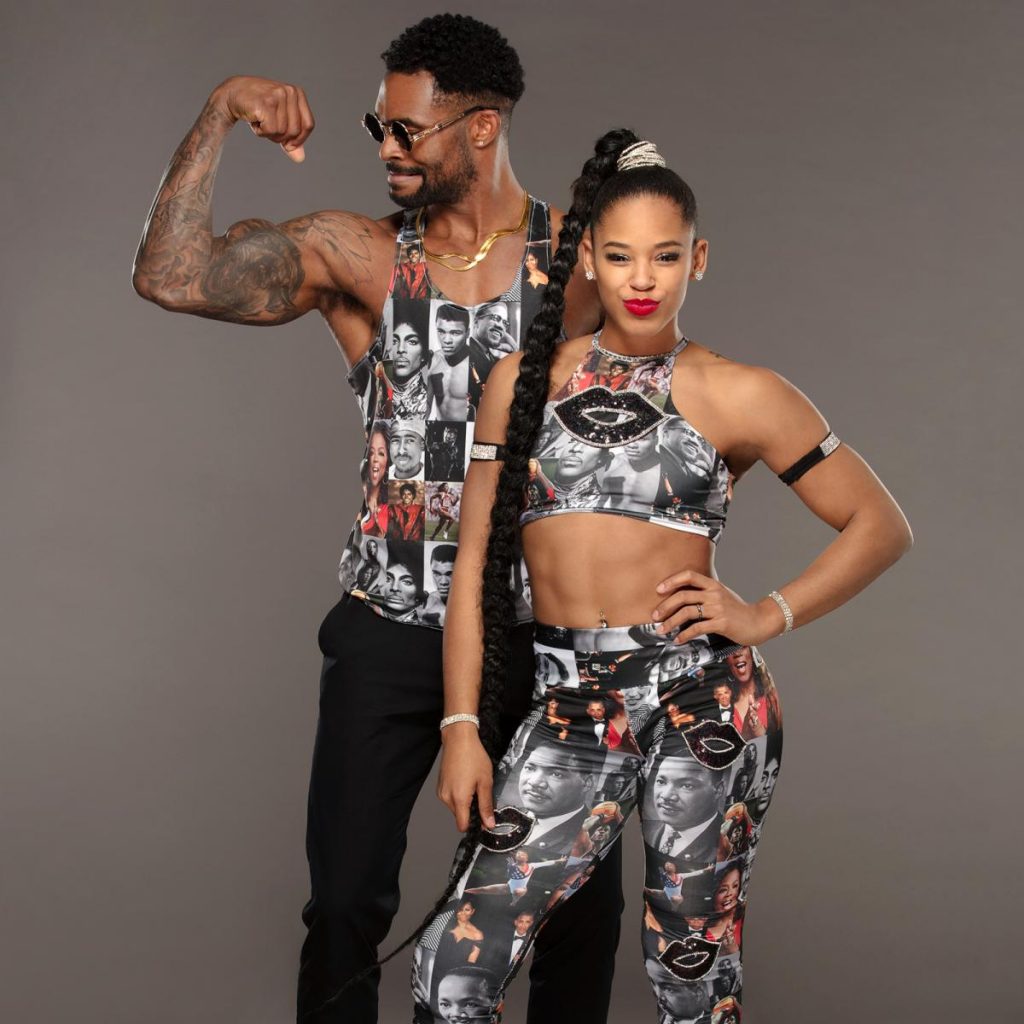 She has teamed and had matching ring gear with Montez Ford, her NXT counterpart. With a unique look featuring icons of black history, a Mattel WWE Battle Packs set immortalizing this would be one of the most detailed sets ever created! It would also welcome Ford to his first time in the wrestling figure line in comparison.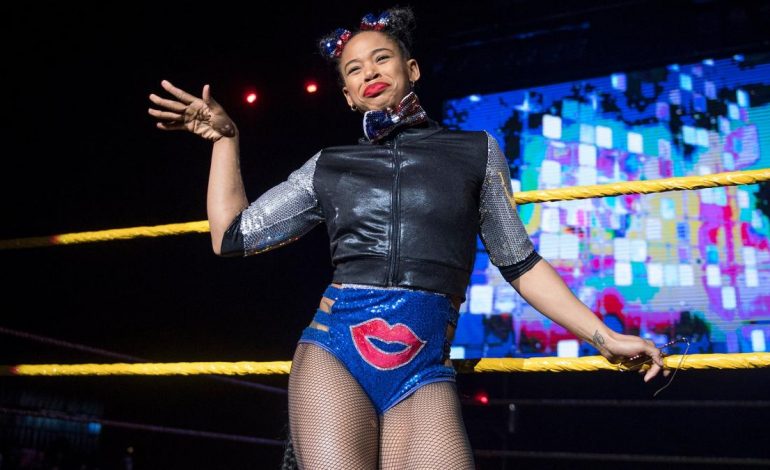 Belair has carried all sorts of energy in her attitude but has even come to the ring with a leather entrance jacket, waving off the 'NXT Universe' as loud mouths. Her entrance jacket would be perfect to match the few other times she has changed up her look, reflective here in a red-white-blue motif.
By the time Bianca Belair makes her way into the Mattel WWE line she could capture championship gold or move to the main roster, but time will tell which look sees her join the line first!
To see all Mattel WWE Bianca Belair items available click here!
To see all Mattel WWE Montez Ford items available click here!