The one and only 'Rowdy' Ronda Rousey shocked the crowd at the 2018 Royal Rumble with a debut that shook the entire WWE Universe! Pointing at the WrestleMania sign and going toe to toe with Asuka, Charlotte Flair and Alexa Bliss, Rousey made it known that she had finally made the jump to professional wrestling. What fans won't be shocked about is the fact that with a WWE contract, a Mattel WWE Ronda Rousey has to soon follow!
Rousey was deemed 'Rowdy' by the legendary 'Rowdy' Roddy Piper himself and carries the name with honor. Her debut look featured her name in the style of Piper's unforgettable symbol beneath an awesome leather jacket. The former UFC standout has yet to debut any ring gear, but it's possible her debut style could be one of the first we see appear as a wrestling figure.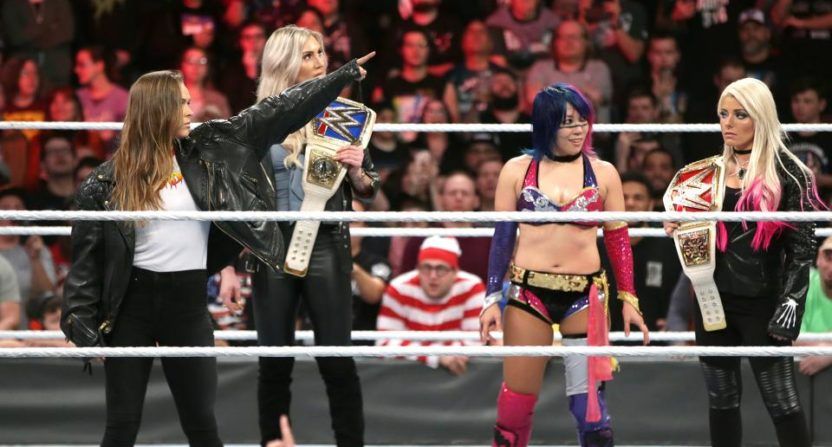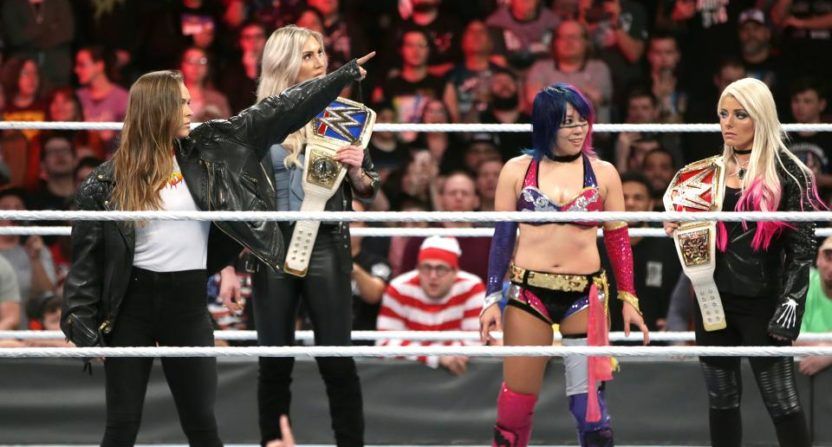 Before her stunning first steps in the ring as a professional, Rousey made sporadic WWE appearances as a member of the 'Four Horsewomen' in the crowd at shows and even hopped in once before with The Great One himself, The Rock. A figure based on her attire with Rock would be well suited for something battle ready as she got into fisticuffs with Stephanie McMahon – at WrestleMania!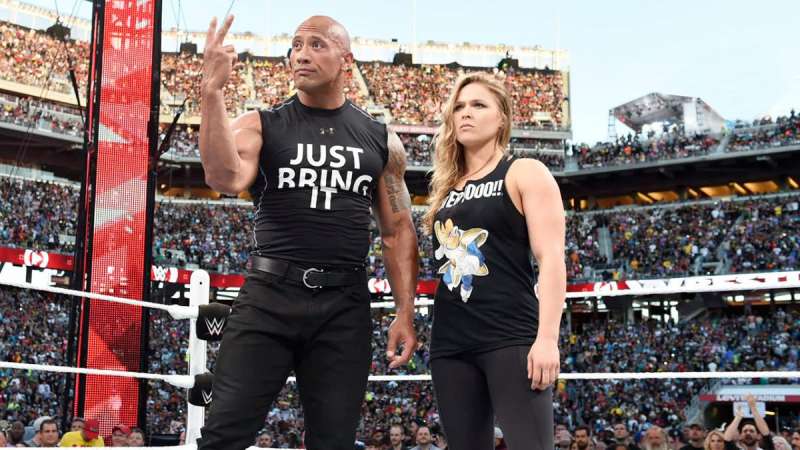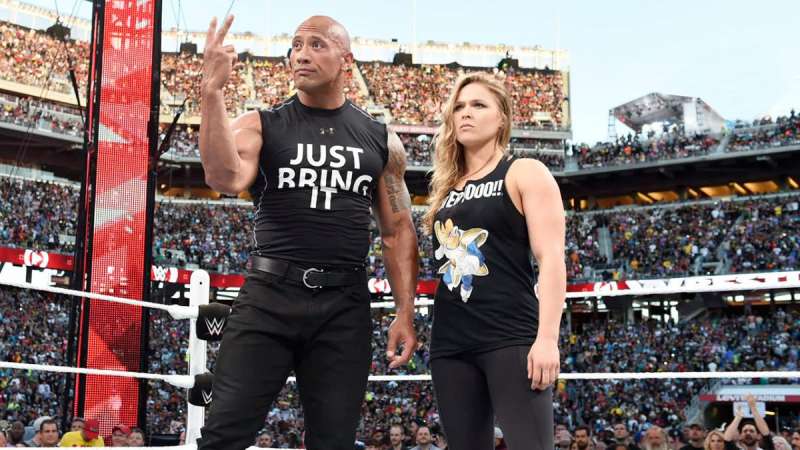 While her previous looks make everyone wonder, the question will only be answered when Rousey has her first match. Here, she will no doubt have ring gear tailored perfectly to her intense-yet-wisecracking personality, full of fight and ready to mess up any opponent in ways that have yet to be seen in the WWE. A Mattel WWE Ronda Rousey figure would eventually be made that sees her in all her fight-ready glory! Until then, wrestling figure fans will continue to speculate and enjoy the excitement surrounding the debut of 'Rowdy' Ronda Rousey!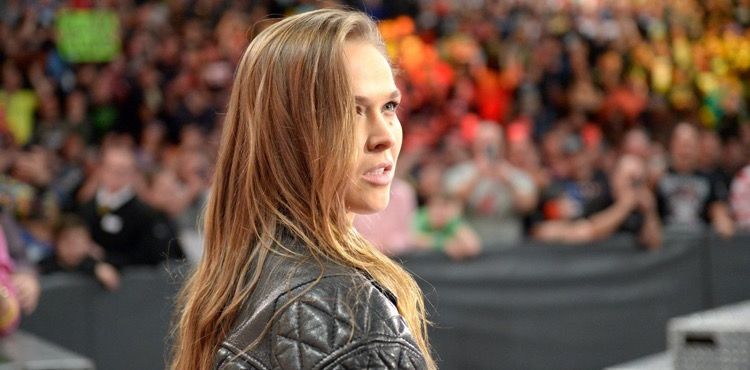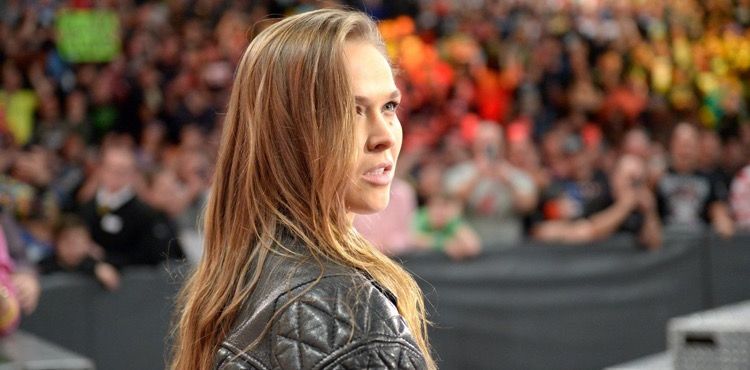 To see all Mattel WWE Ronda Rousey items available click here!