Rule all with the excellence of execution, Bret Hart! The latest Mattel WWE Ringside Collectibles Exclusive is now in stock as the King of the Ring Bret Hart arrives!
This Bret Hart is fresh off of winning the WWE King of the Ring tournament with event accurate ring gear including black and pink elbow pads and wrist tape, a pink singlet and black ring tights with designs on both! Also included are a molded robe, crown and scepter not only fit for a king, but fit for a winner of the King of the Ring. This is the perfect representation of the "Hitman" Bret Hart and only available at Ringside Collectibles – not at any retail stores! Check out images below: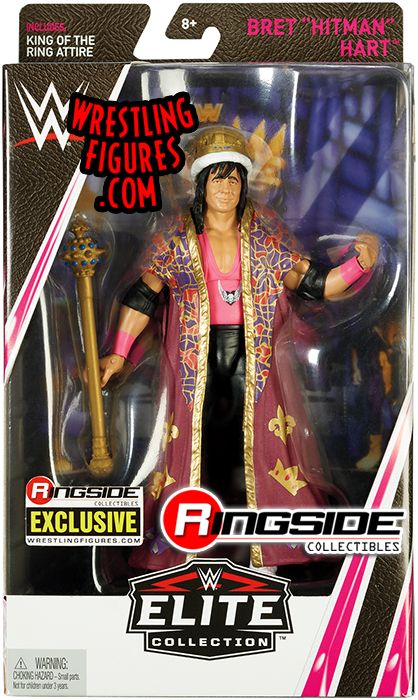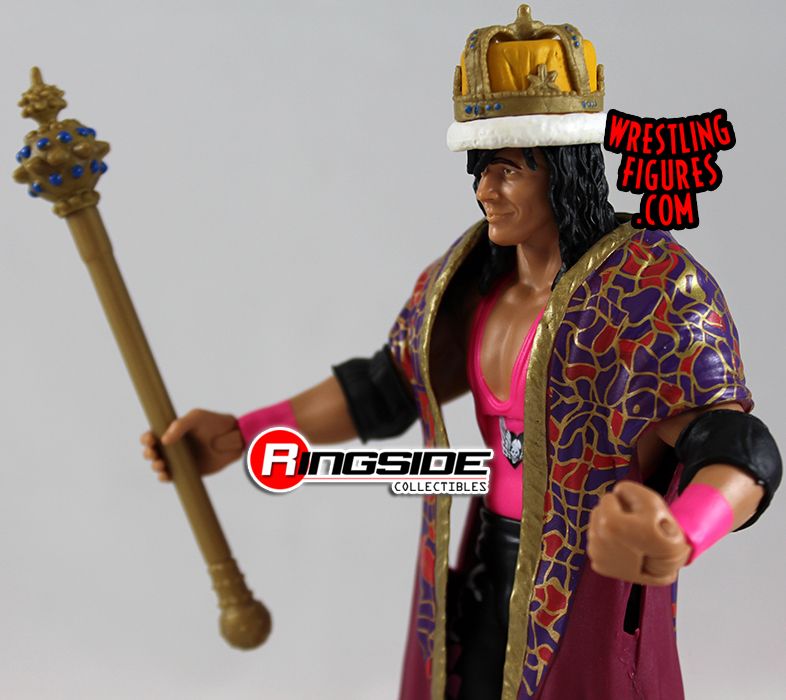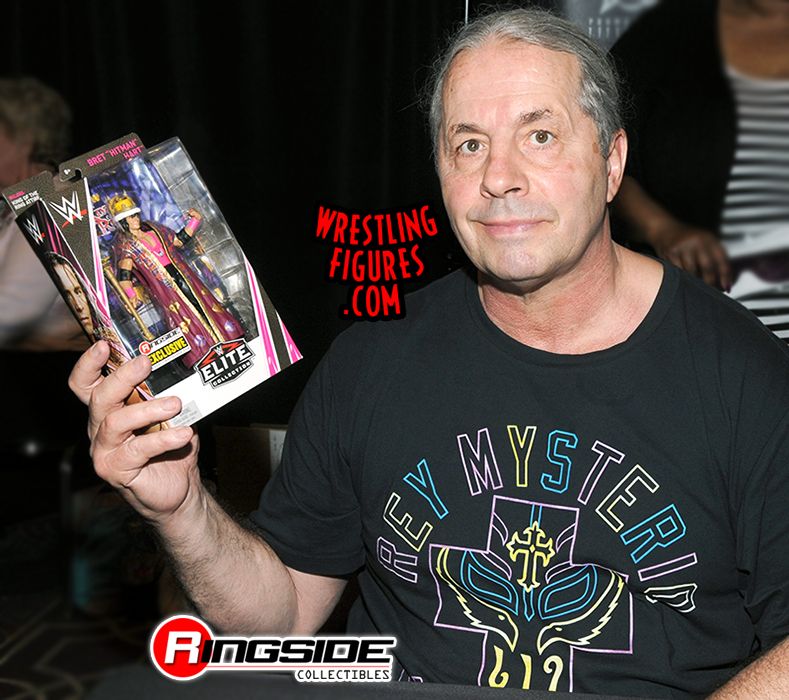 To see all Mattel WWE Bret Hart items available click here!